The quilts shown are divided into 3 groups:
Full-sized Quilts
Lap/Baby Quilts
Misc. Quilted Items
Click on the buttons at the top of the gallery to switch groups.
To view a larger image of any quilt or item, just click on it.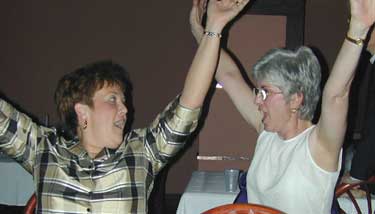 In 1999, Barb and Shelvia took a quilt class. Little did they know back then that nearly every week after that would involve a trip to buy more fabric, go to a quilt show, or a weekend quilting retreat!